7 June 2019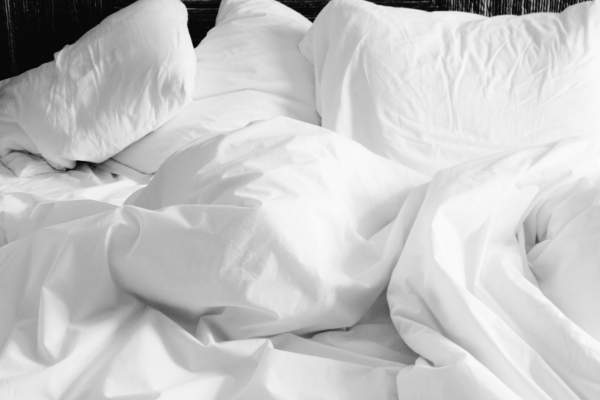 Did you know that on average, human beings spend about 25 years asleep, so it's understandable we have strong feelings about how we like our bed. 
We argue about bedtimes and the ideal amount of hours of sleep, and have preferences about the number of pillows and sides of the mattress.  When it comes to bed linen, the debate becomes even more heated.
Bed sheets can bungle themselves into a long coil, where the sheet has wrapped around itself in a central spin that resembles a twisted Parmesan breadstick.  And it can drift up to bother your pillows.  Most often, it forms a baseboard mountain range if it has been kicked during the night. 
The top sheet also disturbs the duvet and creates a suffocating veil if not folded over. Prints only on one side can also be annoying.   
So the solution?
Forget the top bed sheet and stick to just a duvet with a cover. Easy. Grab one side of it and throw it and let it land over the bed.