28 February 2022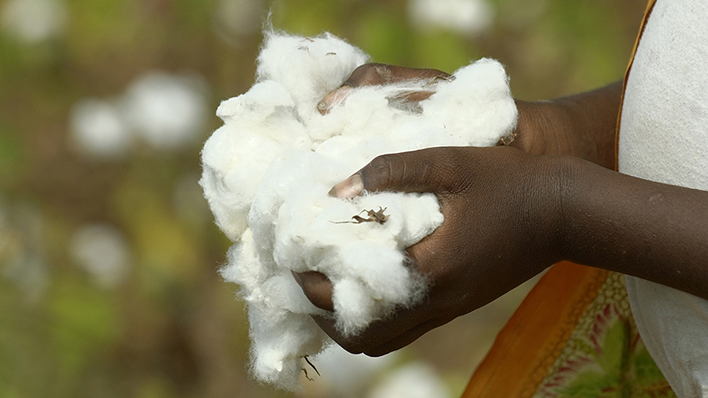 Who looks forward to a restful night's sleep after a hectic day at work? Did you know we spend approximately one-third of our life on our beds? chasing the oasis of sleep to rejuvenate for the next day. While often the day's activities and stress may affect our sleep our bedsheets also play an important role in getting a quality sleep.  
Indian Summer Linen outlines some of the benefits of sleeping on their 100% cotton sheets.


Breathability
Cotton is a pure, natural material, due to this, cotton is breathable.  During the night our body temperature constantly changes often causing us to sweat. Cotton has the unique ability to absorb extra heat and moisture from our bodies. This makes cotton sheets the perfect choice for bedding to help us gain a restful and comfortable sleep.
While this breathability feature of cotton sheets makes them ideal for hot summer nights to allow us to stay cool and dry. Cotton sheets also come with heat-insulating properties making them effective in winter as well, though it may be beneficial to warm them up first!


Skin-friendly
For some of us there is no better feeling then jumping into fresh, clean, cotton sheets. The reason for this is because cotton sheets are skin-friendly. Fibres such as polyester can cause you to scratch and itch, but with cotton sheets, you will not get that feeling.
For those with extra sensitive skin, cotton sheets are ideal because they are naturally hypoallergenic and they are not susceptible to bed bugs, dust mites or other particles. 
Durability
Cotton is a highly durable material. Investing in good quality cotton bedding could save you money. Often it is tempting to go for a cost-effective alternative, because good quality cotton may seem to be more costly. But with the longer life span and the many benefits of cotton sheets and duvets you will find that this will not be the case in the long run.
Low Maintenance
A lot of people feel that cotton bed sheets can be a lot of work, and high maintenance. Well, this is not true.  Cotton does not need to be hand washed or dry-cleaned or need hours of ironing. Most cotton bedsheets can go straight into the machine and be washed with a gentle spin. It is best to avoid mixing your cotton with non-textiles and you should wash similar colours together. Cotton requires special detergents. It is best to remove cotton bed linen from the machine as soon as it is finished washing and to dry it flat where possible. Ironing can be made a lot simpler by drying while still slightly damp.

If you are convinced with the benefits of cotton bed linen then check out Indian Summer Linen's range of beautiful handcrafted cotton linen in unique designs. We have bed sheet and duvet sets for adults, children and babies as well as other 100% cotton items for your home.