4 March 2019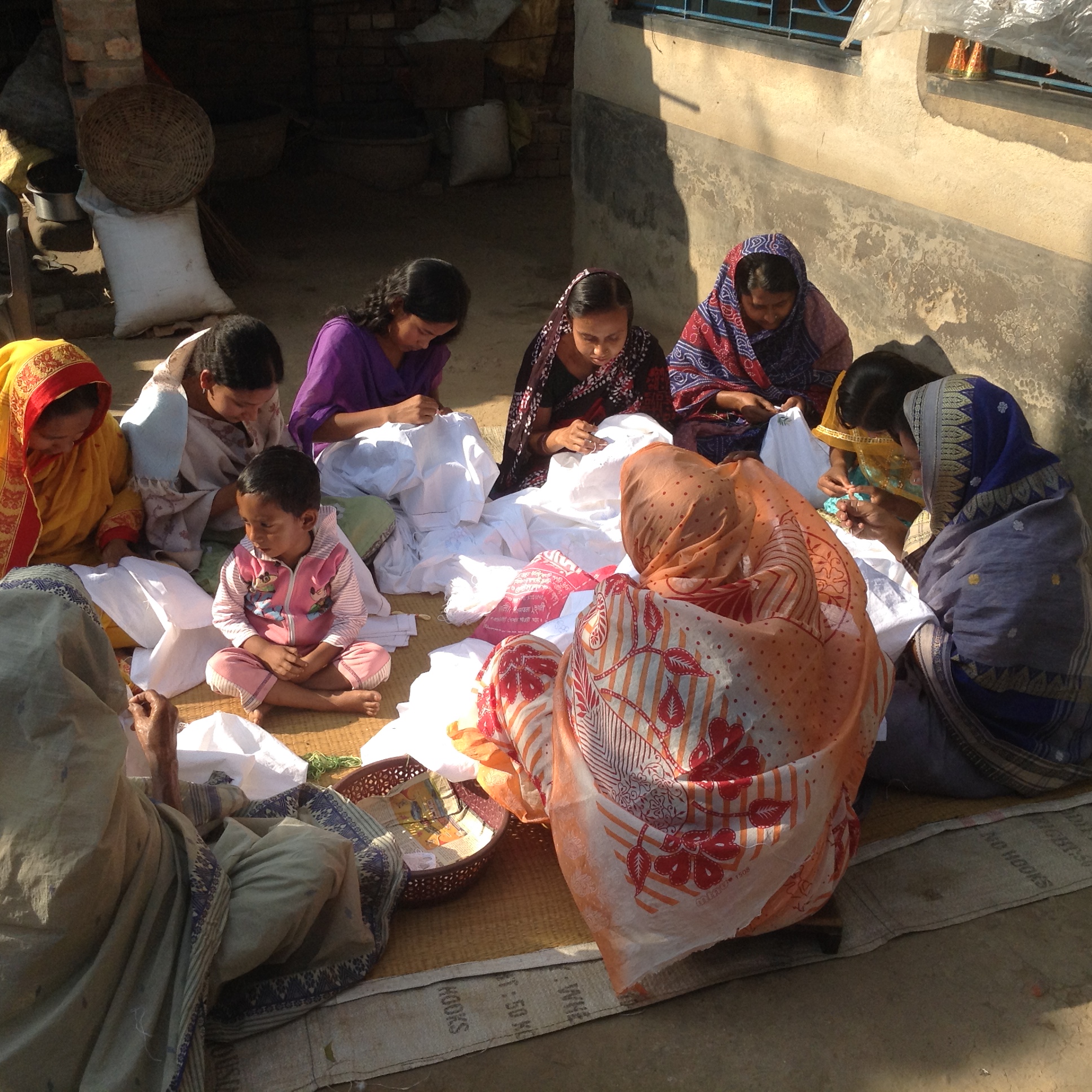 Whilst working as a diplomat in India, I was introduced to Raju.  His family have been handcrafting cotton linen products in Bengal since 1915 and travelling far and wide to sell it. Raju's great grandfather travelled as far afield as America to pedal cotton handmade nightgowns designed to meet western tastes, a skill that has been passed down from generation to generation.
Raju travels hundreds of miles on trains and buses to make his deliveries.
In a fast-paced world of mass production, Indian Summer Linen's products are truly handcrafted and truly unique.  The range of products includes cot sheet sets, adults and childrens duvet covers, baby wraps, all sizes of bed sheets, table napkins, cotton tablecloths and hand towels.
How is the linen produced?
Each product of Indian Summer Linen is handcrafted in the homes of a network of women from two rural villages in Bengal, while their husbands go to work in their fields.   After completing their usual household chores of cooking, cleaning and getting their children off to school, the women will sit down and create handcrafted duvet sets and other Indian Summer Linen products.  They use the wages they earn to supplement their frugal lifestyles. This gives the family not only an additional income but also gives these women a feeling of achievement.  Some of the item they handcraft can take up to six to eight weeks to complete.
By the end of my time in India, it was obvious what I should do - share Raju's duvet sets and other linen products, which are unique, handcrafted, 100% natural products with others who would appreciate the beauty it brings to a home.
So naturally, I became a star client of Raju's, buying his products for my own home, as well as for friends and family.
As much as I love these duvet sets, because of their simplistic and unique look and because they are 100% natural cotton, I think, the single most rewarding aspect of offering the products that I do, is knowing I am helping to improve the lives of others.