12 March 2019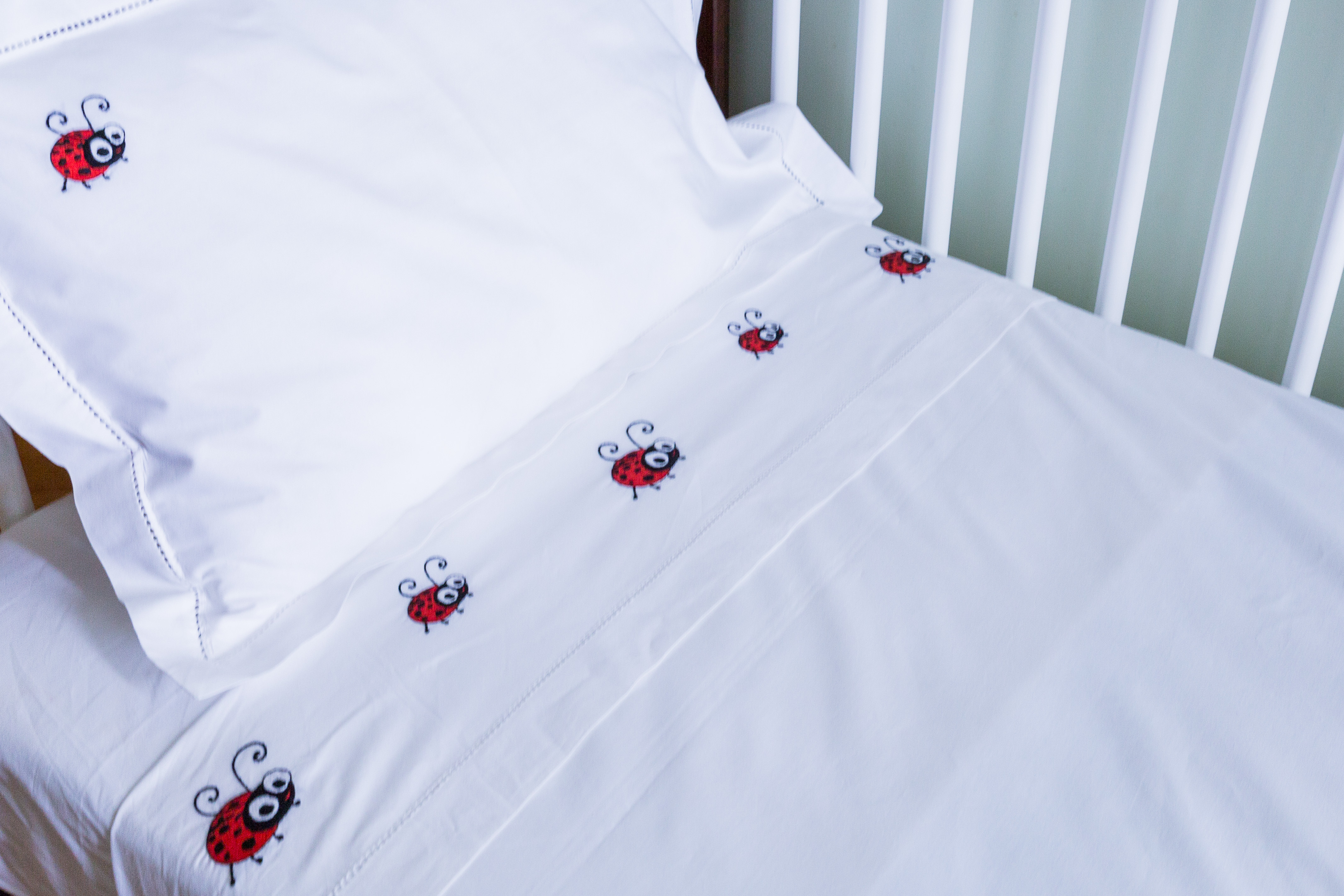 Bedding for your new arrival should be both comfortable and safe, so there is no risk of your baby overheating or getting tangled in their duvet, cot sheets and blankets.  
Before your baby arrives, it makes sense to stock up on some basic baby bedding. Go for a minimum of three cot sheet sets and 3 blankets.
What type of cot sheets should I use?
Fitted baby cot sheets - These types of sheets are very useful, especially as your baby gets older and moves around in the cot more. A fitted cot sheet will not ruffle and come away from the mattress as a result of a squirming baby. Fitted cot sheets will also not really require ironing.
Flat baby cot sheets - These tend to be used as a top cot sheet in combination with a blanket. They are fine for usage as a bottom cot sheet too, but are generally more awkward to put on than fitted sheets.
What should the cot sheets be made of?
Without a doubt cotton cot sheets are the standard, best quality sheets available. 100% cotton is safe, breathable and soft, cotton cot sheets will keep baby cool in the warmer months and warm in the cooler months.
If your baby has allergies or skin irritations, you will be pleased to know that pure cotton cot sheets are hypoallergenic. Cotton is the softest type of sheet, highly durable and easy to wash. Cotton also does not attract lint easily, so they are very easy to keep clean and looking nice.
What are the pros of cotton cot sheets?
1. Soft, breathable material keeps baby cool in warm months
2. Natural cotton is free of chemicals and synthetics
3. Very durable, easy to keep clean
4. Plain cotton has the advantage that it can be washed at higher temperatures
What are the cons of cotton cot sheets?
1. Wrinkle more easily
2. Can have a slightly rougher feel at first, but will soften up over time
Indian Summer Linen baby duvets and cot sheet sets are made from 100% cotton.  They are available in eight different designs and come with a fitted sheet, flat sheet and matching pillowcase.