22 March 2019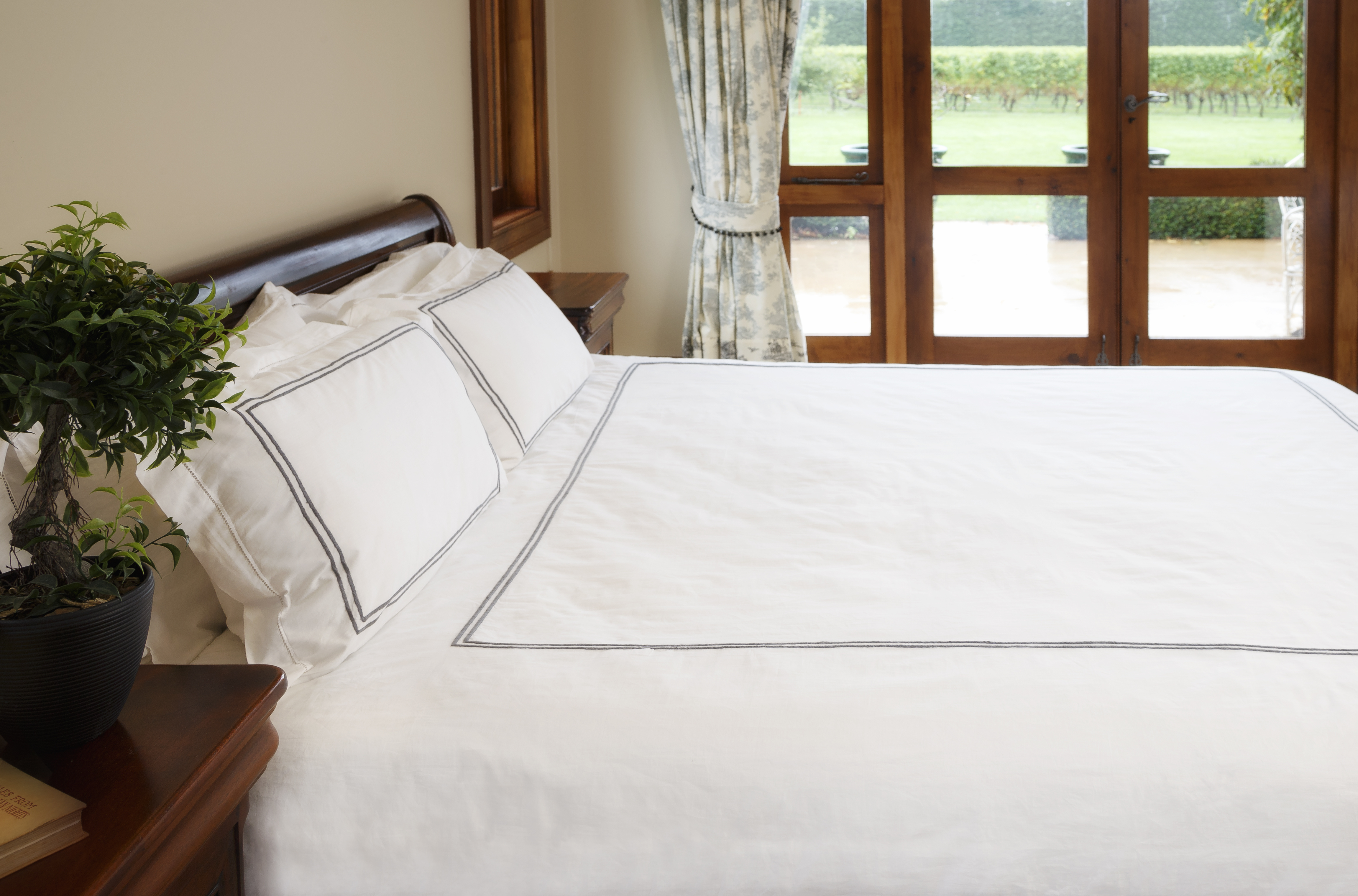 Your bed is more than just a place to relax and rejuvenate; it is literally the place where dreams are made.   If you've always wanted to know how show homes and hotels make their bedrooms look so positively irresistible, the truth is that the magic lies in the bedding and the how-to-dress-a-bed know-how.
Many people enjoy the simplicity of plain, crisp white bed linen. Subtle patterns can be introduced through weaving techniques and interesting stitching. This is a great look for timeless elegance – a pure white bed will always look chic.  Indian Summer Linen duvets and bed sheets make it easy to recreate this look with their elegant, crisp look. 
For those wanting to create a more interesting look, bedding is a great way to introduce pattern and colour into a room. It's not as permanent as wall colours or upholstery so it is easy to change – season to season, year to year – giving your room a different look each time.
If you plan to inject a bit of pattern into your space through bedding, one rule of thumb is to keep sheets plain. Patterned sheets are great for children's beds but not adults. An exception to this would be top sheets which sometimes have a hint of its coordinating bedding (through a motif or edging) included in the band which is folded down.  Indian Summer Linen bed sheets have this exact look. 
Try these steps to create a great look for your bed - 
1. OXFORD PILLOWCASE
A pillowcase with a loose flat hem (flange) around its perimeter
2. EUROPEAN SQUARE PILLOWCASE
A 65cm x 65cm pillowcase usually propped up at the very back of a pillow arrangement
Varying in size, accent cushions are ideal for bringing colour and pattern to plain bedding
4. DUVET COVER
A removable bed linen designed to protect duvets from being soiled
5. FLAT SHEET
A plain sheet used between a covered mattress and duvet cover to save laundering bedding too often. Can also be used as a bottom sheet
6. FITTED SHEET
Specially sewn and shaped to the form of your mattress including elasticated corners. Opt for an extra deep version if using a mattress topper
7. THROW
Usually a knitted throw used for both decoration and extra warmth. Most commonly placed at the foot of the bed as a runner
8. VALANCE
Designed to fit between a bed frame and mattress to conceal the box spring base or frame. These can be decorative or made from the same fabric as a room's curtains or the bed's headboard