15 April 2019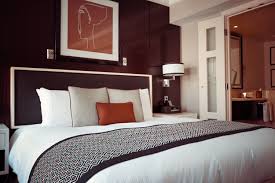 What is a duvet?
A duvet is a type of bedding that is a soft flat bag filled with down, feathers, wool, or a synthetic alternative. It is protected with a removable cover, the duvet cover. 
What are the pros of a duvet?
1. Duvets are easily washable. Once you strip a duvet cover from the duvet (the down or synthetic blanket insert), it can easily be thrown into the wash like a regular sheet
2. Less steps to a made bed. Since the duvet cover is removable and easily laundered, it can essentially replace the top sheet, giving you one less thing to have to fight with when making the bed
3. Perfect for the fussy decorator. Duvet covers are often less expensive than bedspreads, so it's easy and cost effective to change the look of your bedroom by swapping out your duvet cover. Plus, you're likely to find far more style options than you would bedspread sets
What are the cons of a duvet?
1. A duvet doesn't always stay in place. No matter how much you pin, tie and pray to keep the duvet cover in place, it rarely stays where it should. Unless you readjust it every day, you're likely to end up with a totally twisted duvet bedding set
2. Finding the right sized duvet insert can be tricky. Often, duvet covers are square in shape, so digging up a down or synthetic duvet that is just the right size can feel near impossible. A high-quality, properly sized duvet can also be pricey, but once you have the perfect match, sleeping feels like a total luxury
What is a bedspread?
A bedspread is often commonly known as a comforter.  It is usually a thick, quilted, fluffy blanket that is used to keep you warm. It is usually filled with synthetic fiber filler which is quilted or stitched to secure the filling and keep it evenly distributed. 
What are the pros of a bedspread?
1. No-fuss. A bedspread will stay put on your bed, it rarely shifts/twists which makes it a lot lower maintenance than a duvet cover. It is also a one-package deal which means it doesn't need any extra covers
2. Good for the coordination-challenged. If you are not so good with mixing and matching shams, throw pillows and cushions, a bedspread set is going to be the best option for you
What are the cons of a bedspread?
1. Not always easy to wash. Check the label on the bedspread you might be considering to buy.  Some can be thrown in the wash like a normal blanket, but others need to be dry cleaned
2. May need a top sheet. When a bedspread is dry-cleaning only, you should consider using a top sheet (as you can wash that regularly) If you make your bed every day, tidying up the top sheet can add a few minutes to the routine
3. Seems to go flat easily. Its not often a bedspread will stay fluffy and luxurious for extended periods of time. There's typically less fill in bedspreads, which mean they will get lumpy and flat much faster than a down duvet insert, no matter how much you try to fluff it