8 April 2019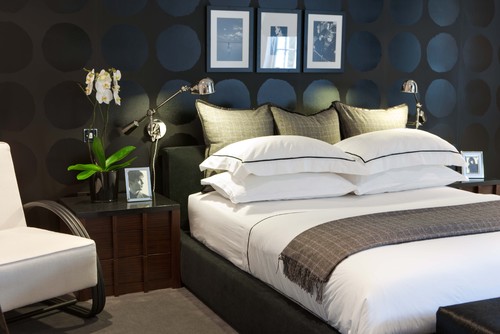 When buying bed linen you can buy almost any colour to suit your mood, your bedroom, your taste and style. But have you ever noticed that luxury hotels, luxury home furnishing brands and stylists design bedrooms with stark white bed linen?
There is a good reason for this. White represents purity; it is pristine, elegant, sophisticated and classy. If you are looking to create an effortless look for your bedroom with a limited budget then starts with an all white bed linen set. White sheets, duvet, and pillows on your bed can give your bedroom a very fresh updated look and make your bedroom feel like an entirely new space. 
The starkness of white bed linen also makes it easier to accessorise.  White goes with everything, so you can jazz it up with fun, vibrant colourful items such as cushions, pillows and throws and when it all gets too much for you then you can easily change these few items to transform your bedroom into a whole new look without having the expense of the purchase of a whole new set of bed linen.
White bed linen is also easy to clean – despite the myths because it can be washed at really high temperatures unlike most coloured bedding. Not only does it make a bedroom feel less cluttered and calmer but it can also brighten up a dark bedroom, after all the bed is the largest part of most bedrooms.
Nothing is more inviting and comforting after a long day than the look and feel of pure white cotton bed linen and of course white is totally gender neutral. So to create your chic and sophisticated look opt for white bed linen.